PRTF Presentations & Publications: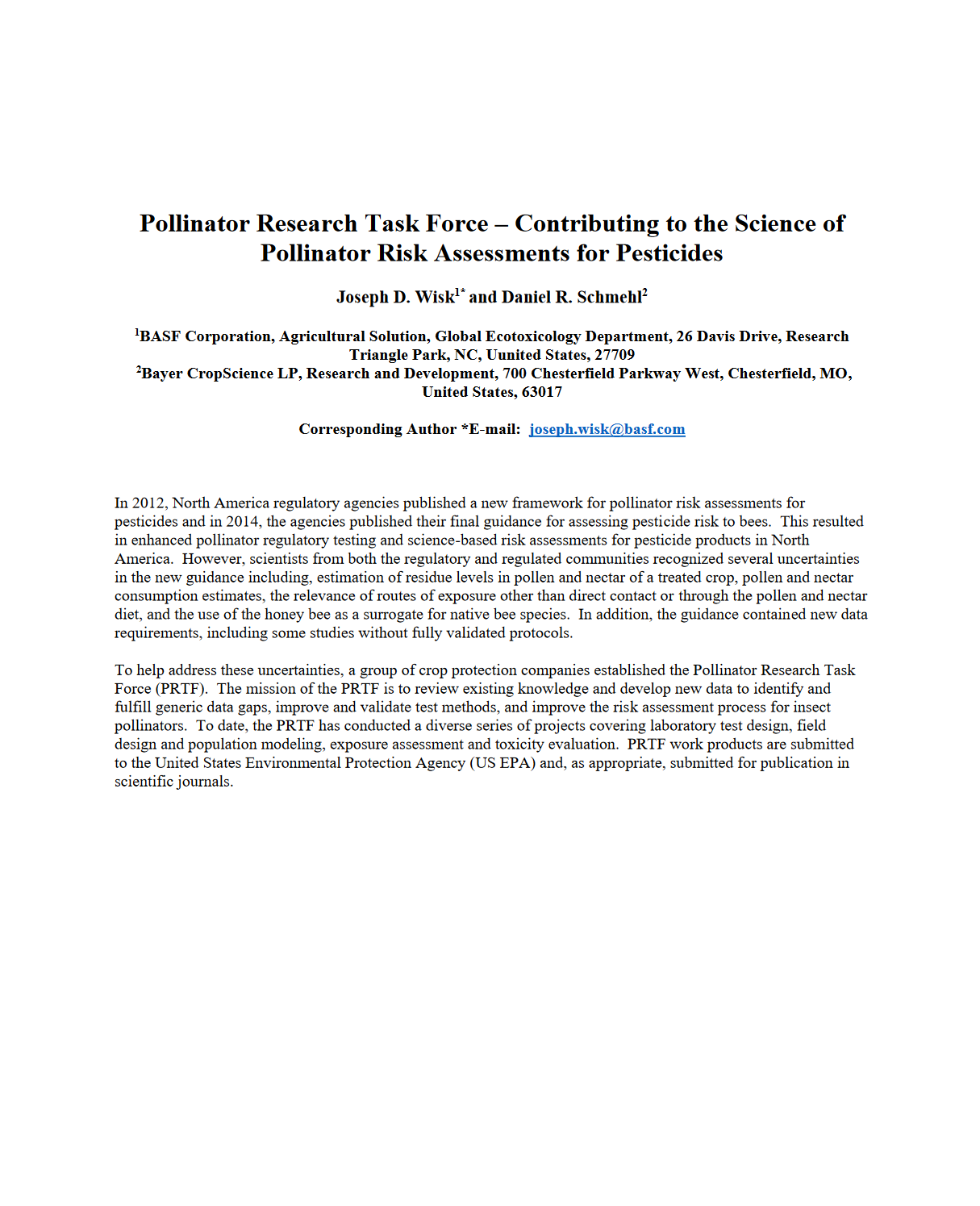 Pollinator Research Task Force – Contributing to the Science of Pollinator Risk Assessments for Pesticides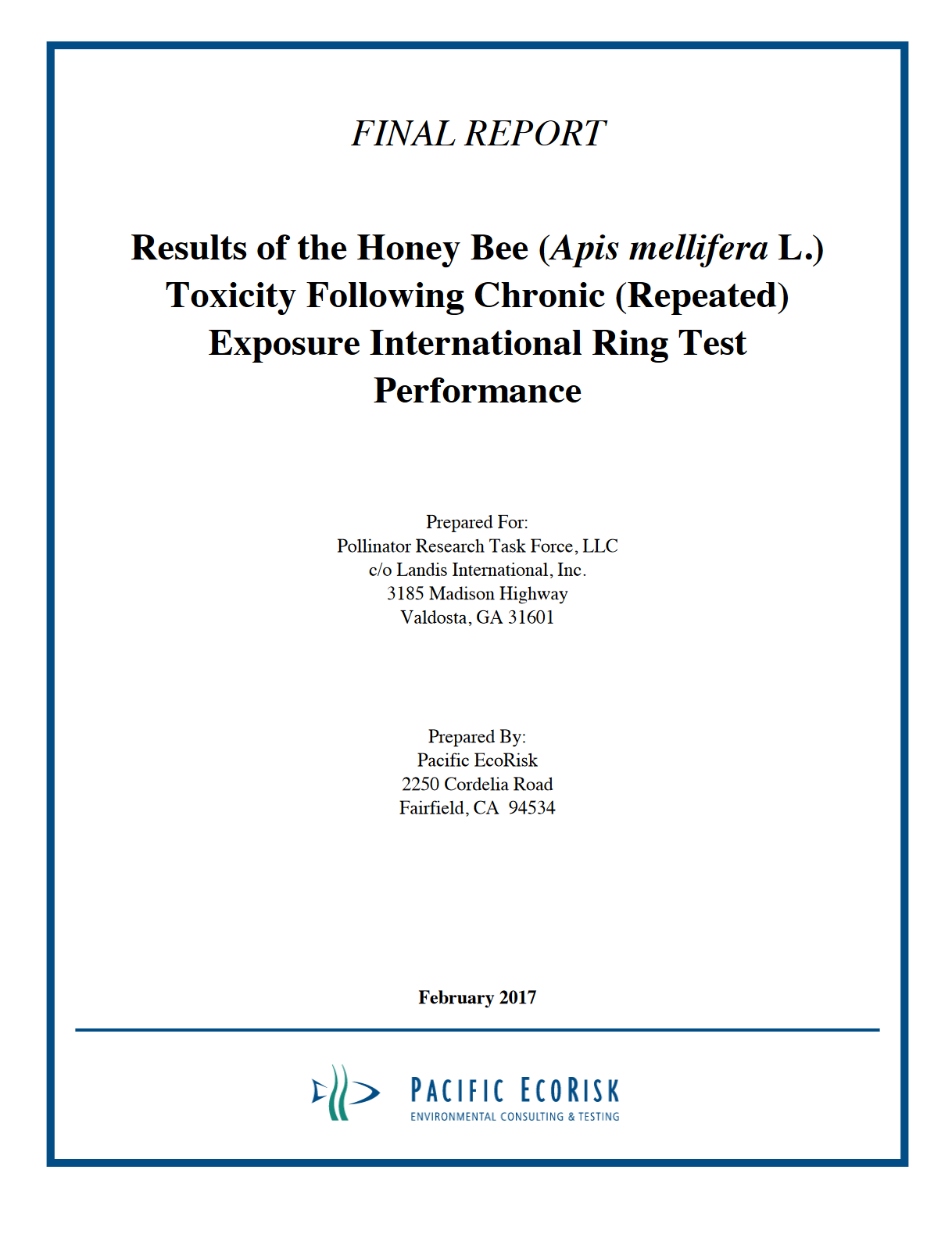 Results of the Honey Bee (Apis mellifera L.) Toxicity Following Chronic (Repeated) Exposure International Ring Test Performance
Improved estimates of exposure to non-Apis bees
Honey bees are important pollinators in both agricultural and natural systems. However, in addition to
the common honey bees from the species Apis mellifera there are many other bees. These bees are
collectively referred to as "non-Apis bees."
Researchers have raised concerns about the potential risk of pesticide use to non-Apis bees. To help
better understand potential risks, the PRTF helped organize and sponsor a workshop in 2017 to help
answer questions related to:
• Routes of pesticide exposure for Apis vs. non-Apis bees
• Levels of pesticide exposure for Apis vs. non-Apis bees
• Identification of data gaps and how to fill them.
Based on the results of the workshop and subsequent work by workshop subteams, reports and
manuscripts were developed for: bumble bees, solitary bees, and stingless bees.